Hi everyone, I thought I'd talk about something a bit different today on my computer and consumer electronics blog. Rather than our usual entertainment computer posts such as our latest post on the Samsung notebook, we will be looking into more functional baby monitoring devices.
Baby Monitors.
My daughter has recently had a baby and was looking into the different types of baby monitors. Knowing I run this blog she asked me for my opinion, which ended up requiring a ton of research and insight. Instead of letting that research end up forgotten about by all apart from my browser history I wanted to share it with you guys.
A baby monitor is a device that is used to monitor a young infant remotely. There are 3 different types of Baby Monitors; Audio Infant monitors, Video Infant monitors and Abdominal monitors.
Audio Monitors - Good Ol' Faithful
The first type of baby monitor is the Audio monitor. Traditionally families and parents would have relied on hearing a baby crying through the wall. The audio monitor allows that feeling of hearing your baby in distress no matter where you are in the house. Although not as popular as they once were, they are still good and can be very useful when used alongside a different type of monitor to supplement. You can find some great second hand audio monitors online. My daughter bought hers from this online classified ads website like http://www.for-sale.co.uk/.
Video Infant Monitors - State of the Art
Next up is the Video infant monitor. The most popular type of monitor, and regular found leading the lists of best baby monitors. This type of monitor works by positioning a camera to face the babies crib. The image is then transmitted to a monitor elsewhere in the home for the parents or guardians to see. There are some great deals to be found online if you buy a preowned model. Check out some of the monitors available here;http://www.for-sale.co.uk/video-baby-monitor. One thing to look out for in higher end models is the additional feature of infrared or night vision.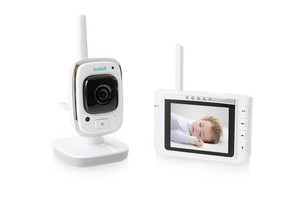 Abdominal Monitors - The latest craze.
And finally onto the latest and greatest craze; Abdominal monitors. The idea behind abdominal monitors is actually incredibly simple. A monitor is clipped onto the nappy of the baby at the belly button. The sensor inside this monitor tracks the babies abdominal movements, which is the easiest and best way to detect breathing patterns and abnormalities. If there is no movement detected in the pre-determined range, normally set at 15 seconds, then an audible alarm goes off. My favourite abdominal monitors are by Snuza, and the snuza go, available here http://www.for-sale.co.uk/snuza-go, is great!
Thanks for reading my post. Hopefully if you're looking for a baby monitor you will have found it helpful! If you have any other questions please feel free to message me. If you'd like to read more of my posts please check out one of my latest posts on the Geoforce 8800 Graphics card; http://www.gaingauge.com/gaming-with-my-new-geoforce-8800.